Don't know what to do with your old spectacles? Here are some ideas.
Article by Chew's Optics Specialist. 30 November 2022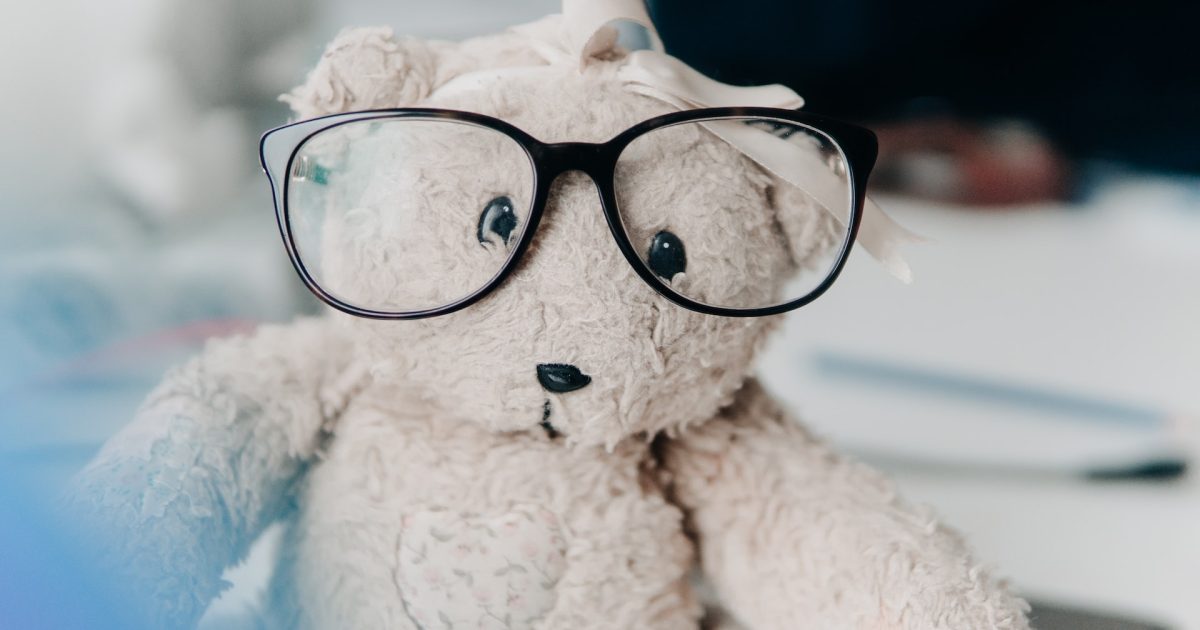 In 2021, Singapore generated a total of 6.94 million tonnes of solid waste, according to the Singapore Environment Council. Whether you're hoping to live a greener, more sustainable life (by working against adding to our country's waste levels), or simply want to prolong the life of your spectacles, here are four ideas of what you can do with your old spectacles.
The 4 R's: How to give your old glasses a new lease of life
1. Reuse them
Some spectacle frames are designed to stand the test of time. They are classics for a reason, whether it's because of their simplicity or functionality. Take a simple pair of black Wayfarers, for instance. Not only are they chic and elegant, they also work for every occasion. It's no wonder they haven't gone out of style. 
The same goes for whatever glasses you've chosen for yourself. It doesn't have to be a universally loved design. As long as the spectacles suit your face shape, skin tone and personality, why not stick to them? While others are tossing out old glasses, consider reusing yours. If your prescription has changed, head over to Chew's Optics to replace your spectacle lenses. We'll fit them into your old frames, so they'll feel as good as new!
2. Repair them
Now what if, after five years of wearing them, your spectacles have finally given way and broken? We'll answer that with another question: Which part of your glasses did you break? 
It's like when a vase has been smashed into smithereens – restoration in this case would be next to impossible. But if it's a smaller crack, you might still be able to fix it. So let's get into what you can and cannot repair when it comes to your old spectacles.
If the arms of your spectacles feel loose and wobbly:

This is an easy fix. Just bring your glasses to us and we'll repair them by tightening the screws at the hinge.
If you're missing a nose pad on your spectacles:

Nose pads are generally replaceable, so don't fret! 
If your spectacles are bent or crooked:

Whether plastic or metal, you can probably reshape them so they're more comfortable to wear. 
If your frames have snapped:

Unfortunately, these are non-repairable. We recommend getting a new pair. If the lenses are still in good condition, you can opt to reuse them and just get a new frame. Our optometrists are at hand to help you find one that fits your existing lenses perfectly.
When in doubt, visit Chew's Optics to consult our seasoned optometrists, who have been fixing spectacles for more than 30 years. We'll give our best shot at fixing your old glasses, and bring them back to peak condition.
3. Repurpose them
If you have no use for your dusty spectacles anymore, another way to give them a new lease of life is by repurposing them. Here are some ideas: 
Lenses:

Pop your lenses out, and turn them into brooches or pendants. Or if you've collected enough lenses, you can string them together and create a DIY chandelier too. 
Spectacle arms:

Unscrew the arms from your spectacles and fix a hook at the top to transform them into long, dangly earrings. 
Spectacle frames:

Save them for your next Halloween costume, where you might consider a flamboyant Elton John look – complete with bold, statement frames. 
A dose of creativity is all you need to repurpose a simple pair of glasses.
4. Recycle them
If all else fails and you're about to head to the trash bin with your spectacles, you could redirect and make your way to an eyeglass donation drive. Chew's Optics, for one, participates in the Sight for Kids eyeglass recycling and donation every year from September to October. This is where pre-loved glasses get donated to underprivileged children in need. To date, the Sight for Kids programme has provided about half a million pairs of spectacles to children from low-income communities. To contribute to this programme, you can save all unwanted glasses and swing by our optical shop in September or October to drop them at our in-store Sight for Kids donation box.
After going through the 4 R's, what's next?
So you've reused, repaired, repurposed and recycled your spectacles. What's next? Well if you find yourself finally without a functioning pair, come on over to Chew's Optics. While browsing our diverse range of spectacles, you can walk in for a comprehensive eye exam too (since it may be likely your prescription has changed over time). Our optometrists will fit you with the right lenses, coupled with frames that suit your style and face shape.
Our store is located at 144 Teck Whye Lane, #01-211, and we're open daily except Mondays. Have you got questions? Reach us at +65 8314 7093.