An optometrist's guide to picking the right frames for your face
Article by Chew's Optics Specialist. 29 June 2022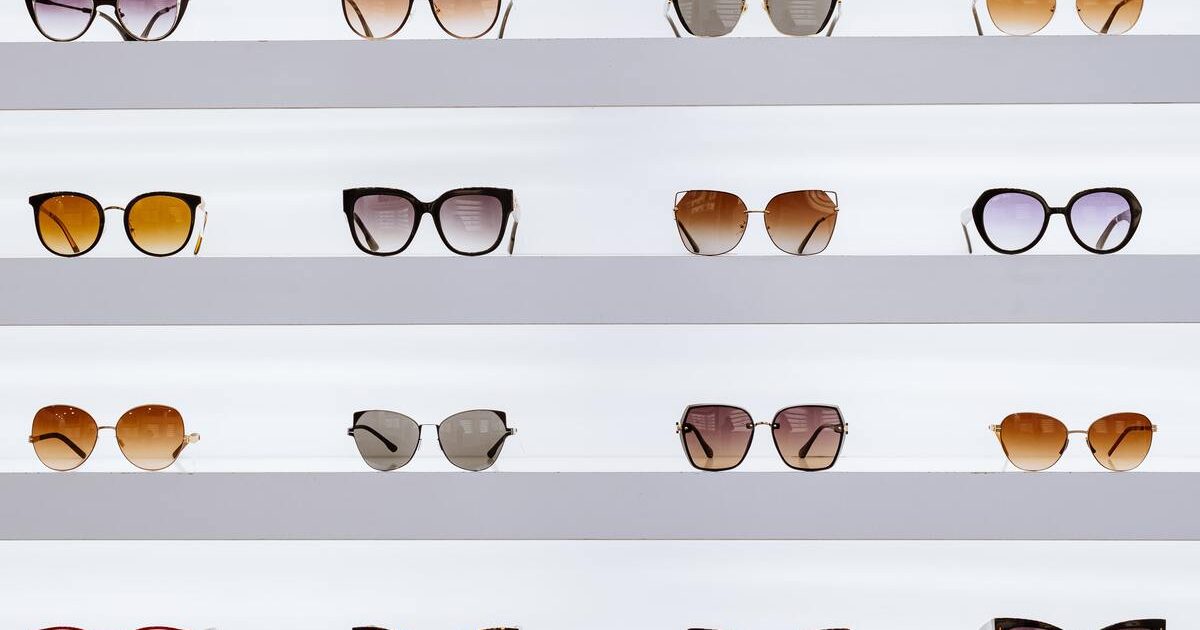 What exactly is your face shape, and what colours work best for you? Let's end the debate right now. Here is a guide from an optometrist in Singapore, with everything you need to know to select the right frames for your face.
A guide to finding out what your face shape is
How to tell you have a round face
A round face is all about soft, subtle angles. If you have a round face, your cheekbones will likely be the widest part of your face. Your face will appear shorter, with a largely equal length and width. You will have a round chin and jawline, with a forehead that's rounded at the hairline as well.
How to tell you have an oval face
Oval faces are longer than they are wide, with a forehead whose width is smaller than the width of the cheekbones. Like those with a round face, the jaw and chin of an oval face is likely to be round, without any sharp angles.
How to tell you have a square face
Imagine having a round face, except instead of round edges, you have sharp ones. That's what a square face looks like. A key characteristic of square face shapes is that they feature a prominent, angular jawline. Another that you have a square face is that you have a wider hairline that follows a straight line.
How to tell you have a diamond face
If your cheekbones are wider than your forehead and jawline, and your chin is narrow and pointy, you most likely have a diamond face. Although it's similar to heart-shaped faces, it can be differentiated by its narrower forehead.
How to tell you have a triangular face
There are two types of triangular face shapes. You either have a wide, squarish jaw with a narrow forehead (which looks like a traditional triangle), or a wide forehead that tapers down to a sharp, pointy chin (also known as the inverted triangle).
How to tell you have a heart-shaped face
Heart-shaped faces are defined by a narrow chin and a widow's peak, paired with an open, wide forehead. However, the cheekbones remain the widest part of the face. This type of face shape is also typically longer than it is wide.
Choosing the right shape for your frames
For round faces: Go for angular, geometric frames that are wider than they are tall. This will offset the roundness of your face.
For oval faces: You're in luck! This face shape can pull off any style of glasses. Round glasses or aviators, in particular, are most complementary because they are a little wider than your face, which helps to play up the rest of your features.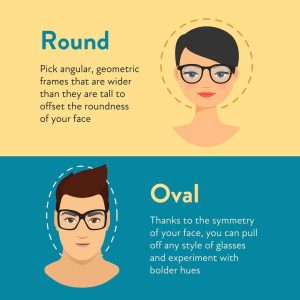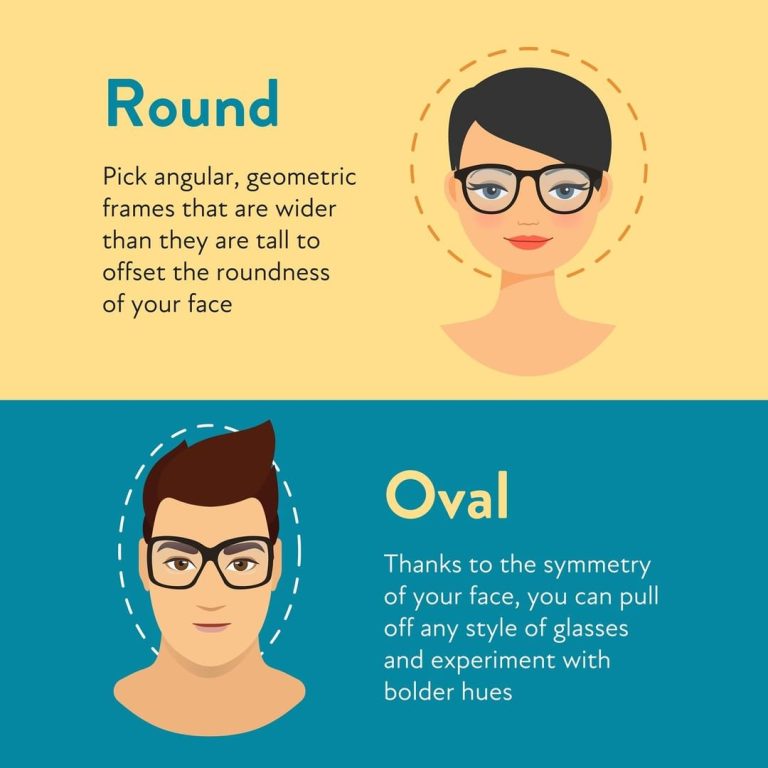 For square faces: Soften your sharp features with thin, round frames, or accentuate them with cat-eye glasses.
For diamond faces: For a more balanced look, pick frames with rounded edges (such as round, oval or wayfarer glasses) to complement your defined jawline and chin.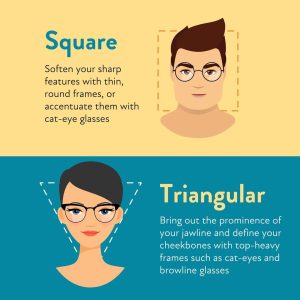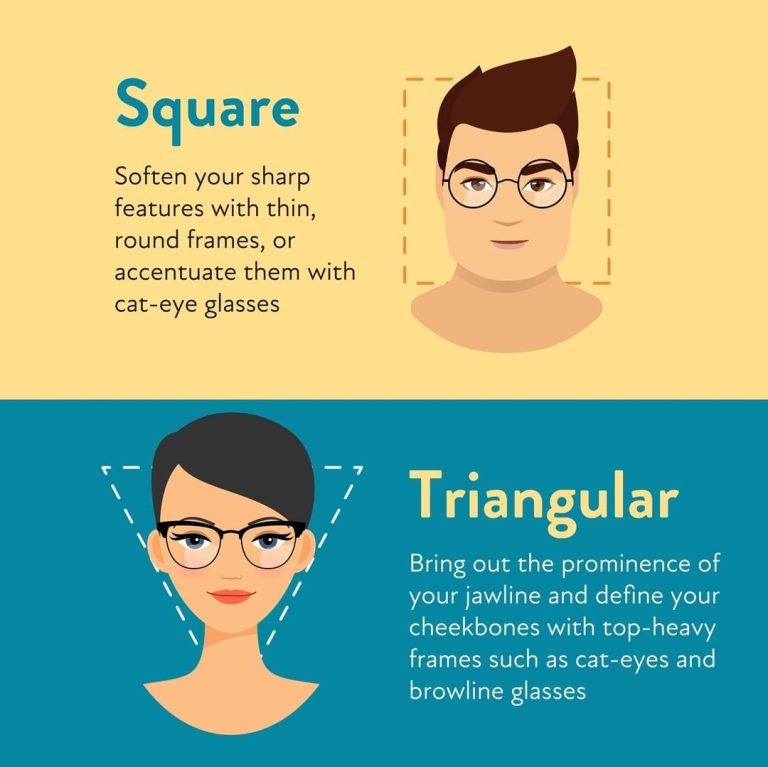 For triangular faces: Bring out the prominence of your jawline and define your cheekbones with top-heavy frames such as cat-eyes and browline glasses. If you have an inverse-triangle face shape, you can de-emphasise your wide forehead with round or square frames.
For heart-shaped faces: Rectangular frames will complement your wide forehead, while bottom-heavy glasses will suit your narrow chin.
Choosing the right colour for your frames
When it comes to the colour of your eyewear, your best bet is to match it according to your skin tone. Your natural undertone can either be warm, cool or neutral.
Here's how you can figure out your skin tone, and which hues work best for you:
Warm: A warm skin tone may appear golden, yellow or peachy. If your skin tans easily under the sun, you likely have a warm undertone. Another way to confirm this is by looking at the veins on your skin, which should look green. Your best colours include green, red, peach, gold, brown and mustard yellow.
Cool: A cool skin tone looks more pinkish, red or blue. The opposite of warm undertones, you're more likely to burn under the sun, and the veins on your skin appear bluer than green. If you wear jewellery, silver would look better on you than gold. Select frames in colours such as dark purple, lavender, pink, light blue and dark green.
Neutral: A mixture of warm and cool undertones points to neutral skin. You should see both blue and green veins, and you can pull off both silver and gold accessories. Do you find yourself burning before you tan, while under the sun? It might also be a sign that you have  neutral undertone. What's great about this is that you can go for all kinds of colours. To look your best, choose colours from muted palettes, such as jade green and dusty pink. Off-white, grey, black and dark brown hues will work well too.
Get personalised suggestions on the best frames for you
You may reach this point of the article, and find that you still can't figure out if you have a warm or neutral undertone, a diamond or heart-shaped face. Well, consider this article a guide, rather than an instruction manual. There's no one-size-fits-all approach. For more personalised style recommendations, visit Chew's Optics for a consultation with one of our certified and experienced optometrists in Singapore.
We'll take your personal preferences into consideration, on top of your natural features, to find the perfect pair of frames for you. Beyond that, we can get you the right lenses to go with your frames too.
Book an appointment with us now, or simply walk in to consult an optometrist. Our spectacle store is located at 144 Teck Whye Lane, #01-211, and we're open daily except Mondays. If you have any questions, you can reach us at +65 8314 7093.