5 expert tips for switching from glasses to contacts
Article by Chew's Optics Specialist. 25 January 2022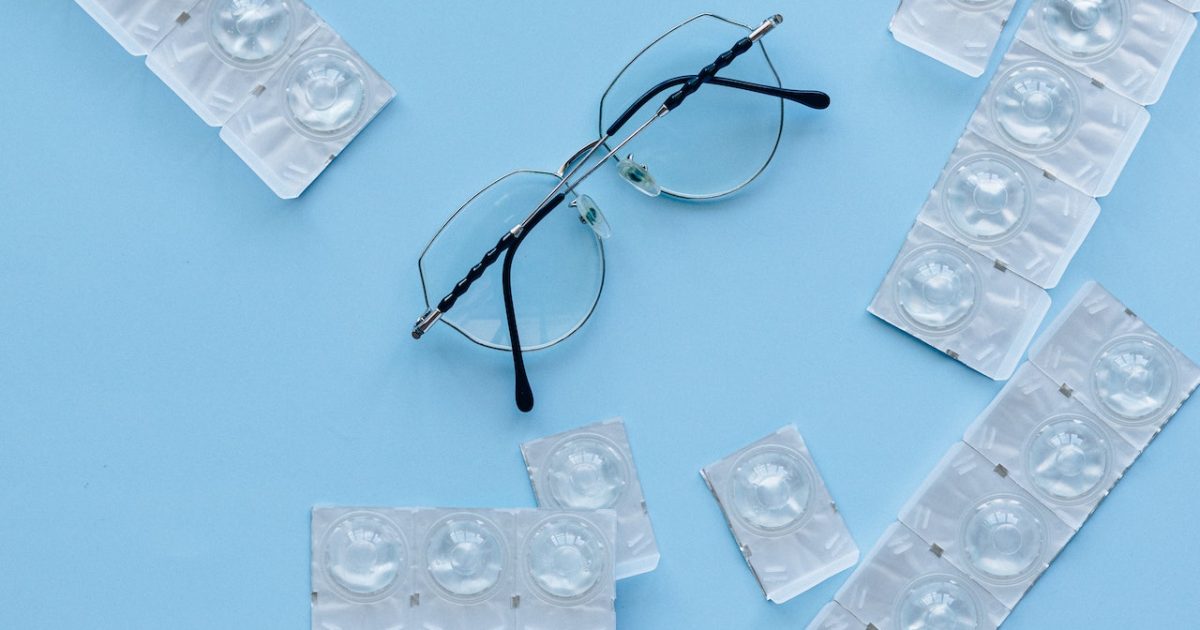 A new year marks new beginnings. And one of yours might be to start wearing contact lenses. It's not to say that wearing spectacles is an unpleasant experience, but there's no denying the inconveniences that come with it. Sometimes we need a respite from all the foggy lenses and nose pads leaving marks on our face. 
Afraid that it'll be a daunting transition? Here are five tips from a certified optometrist in Singapore to help you make the switch.
1. Go for a contact lens exam
If you're completely new to contact lenses, there's no overstating the importance of this first step: Scheduling a contact lens exam with an optometrist in Singapore like Chew's Optics. 
Although it's possible to order contact lenses online without consulting an optometrist, it's not a decision we would recommend. Contact lenses are medical devices that rest directly on your eyes, and without professional advice, you could end up damaging your cornea. There's a chance you're not even suited for contact lenses. 
Get all of that and more sorted out with a contact lens exam at a reputed optometrist. You'll undergo a general eye check, a series of eye measurements and tests. Your optometrist will also evaluate your lifestyle and habits, as well as any pre-existing eye conditions, before pairing you with the most suitable type of contact lenses.
2. Follow your optometrist's eye care instructions
After you've gotten fitted for contacts, you still need to keep in mind some basic guidelines to prevent infections or complications. Here are the rules of the road for first-time contact lens wearers:
Wash your hands with unscented soap before touching your contacts

Invest in a lint-free towel to dry your hands with

Clean the case of your contact thoroughly and regularly (including changing the contact solution)

Avoid rubbing your eyes while wearing your contacts

Don't shower or swim with your contacts in

Always remove your contacts before going to bed 
Got more questions about what you should and shouldn't do? Your optometrist is your new best friend.
3. Give yourself some time to adjust
Rome wasn't built in a day. Neither will a habit like wearing contact lenses. It will feel foreign at first, even in learning the delicate art of popping in your contacts (and taking them out). Then there's the potential dryness and irritation that comes with wearing contacts for the first time. 
During this period, it's crucial to be patient with yourself and continue wearing your contacts regularly for at least one to two weeks. Before long, it will feel like second nature.
4. Don't miss your follow-up contact lens exams
For most people, the transition from spectacles to contacts is seamless and quick. Others may struggle. Some may unknowingly be on the road towards an eye infection. This is why contact lens aftercare is an essential part of the process. Scheduled one week after your first visit, your follow-up appointment will unearth any signs of corneal damage. 
At Chew's Optics, our optometrist will also be able to tell if you tend to overwear your contacts, if your contacts are well-cleaned, if you're allergic to the contact solution, and if everything is in order with the fit, movement and wettability of your contact lens.
5. Don't throw your old glasses away
There may be moments when you'll need a backup option. A common scenario is when your eyes get irritated. This could be the result of an infection, a poorly fitted pair of contacts, or a tear in the lens. In this case, pain isn't weakness leaving the body – it's a sign that your body is rejecting the contacts. 
Remove them immediately, and use your old glasses instead. You'll be thankful that you can still rely on your spectacles for clear vision. 
The best optometrist in Singapore for first-time contact lens wearers
A final word on making the switch from glasses to contacts: No matter how you approach the transition, your optometrist should always be your first and last port of call to get the help you need. For one, they play a major role in kick-starting this process, so finding a good one is paramount.
Our certified and experienced optometrists at Chew's Optics offer not just thorough eye checks, but also reliable contact lens aftercare. As you get started on your contact lens journey, we'll be at hand every step of the way. Book an appointment here, or drop by our optical shop at 144 Teck Whye Lane, #01-211, for your first contact lens consultation.
We're open daily except Mondays. WhatsApp us at +65 8314 7093 for further enquiries.