Your first contact lens exam in Singapore: What to expect
Article by Chew's Optics Specialist. 28 May 2021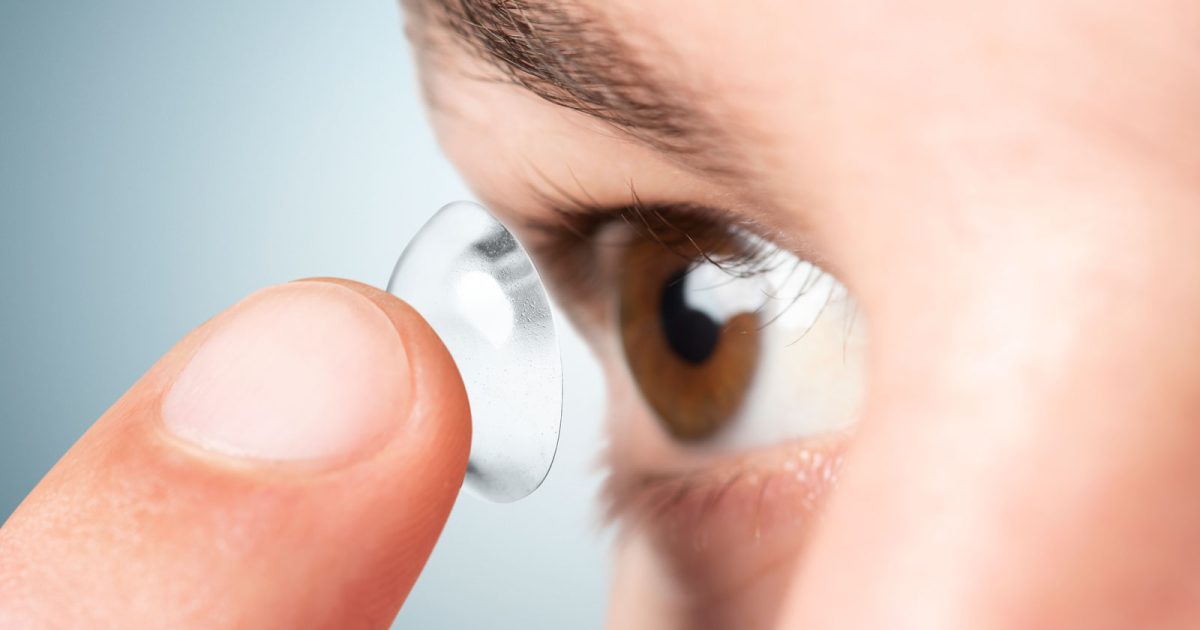 Thinking of switching to contact lenses? Ideal for those with active lifestyles, they provide a wider field of view and improved depth perception. What's more, they don't fog up like glasses do – a godsend in this age of face masks.
Whether for convenience or cosmetic purposes, they have become the preferred choice of optical correction for many. In fact, the global market for contact lenses is expected to reach a value of US$14 billion by 2027, according to Acumen Research and Consulting.
What to expect at your first contact lens exam in Singapore
Don't skip straight to ordering your first batch online before consulting an optometrist though. Unlike spectacles, contact lenses rest directly on the eye, and therefore call for a thorough examination. Wearing ill-fitting contact lenses may also lead to severe eye damage.
To prevent any health risks, visit an optometrist for a contact lens exam first. This typically includes a general eye check, an evaluation of your lifestyle and needs, as well as a series of eye measurements and tests.
Contact lens aftercare: The most important part of the process
Even after a thorough contact lens exam, problems may arise. You may find yourself struggling to adjust to your contact lenses. You may even be hurting your eyes unknowingly. A follow-up exam should be scheduled after one week for your optometrist to see if you've adjusted to your contact lenses. This includes examining your cornea to ensure your contacts haven't caused any damage.
"Our aftercare process comprises a vision test, checking the lens centration (the fit, movement and wettability of the contact lens), and looking out for signs of overwear syndrome," says Jack Lok, an optometrist at Chew's Optics. "If you're prone to overwearing your contacts, we'll recommend using contact lenses with higher oxygen permeability for better eye health.
Jack adds, "Furthermore, we check for solution toxicity, if the contact lenses are well-cleaned or if there are any signs of allergy to the contact solution. We also evaluate your tear film to check for dry eyes, which may require water gradient contact lenses."
Needless to say, aftercare is the most important part of the process, even for long-time contact lens wearers. Jack explains, "As we get older, our eyes will get drier and require contact lenses with higher wettability. Your prescription might change, and the type of contacts that once worked for you might be unsuitable now."
To prevent eye infections, first-time contact lens wearers should visit their optometrist regularly, especially while they're still getting used to them. Those with extended-wear contacts also need to return for a check-up the first morning after they've slept in their lenses. For those with daily disposables who have completed the initial rounds of aftercare visits, a bi-annual check-up is recommended for general upkeep.
The importance of choosing the right optometrist in Singapore
Not every optical shop in Singapore conducts eye checks before selling contact lenses, let alone provide contact lens aftercare. Even those with licensed optometrists may neglect protocols, as reported by Channel NewsAsia in 2018.
At Chew's Optics, our first priority is your eye health. Going further than your typical optician, we provide thoughtful, precise and comprehensive care for your eyes. Our certified optometrists will also be at hand every step of the way, as you get started on your contact lens journey.
Book an appointment with us here, or swing by our optical shop at 144 Teck Whye Lane, #01-211 – we're open daily except Mondays!