How to choose the right contact lens for you
Article by Chew's Optics Specialist. 31 Aug 2021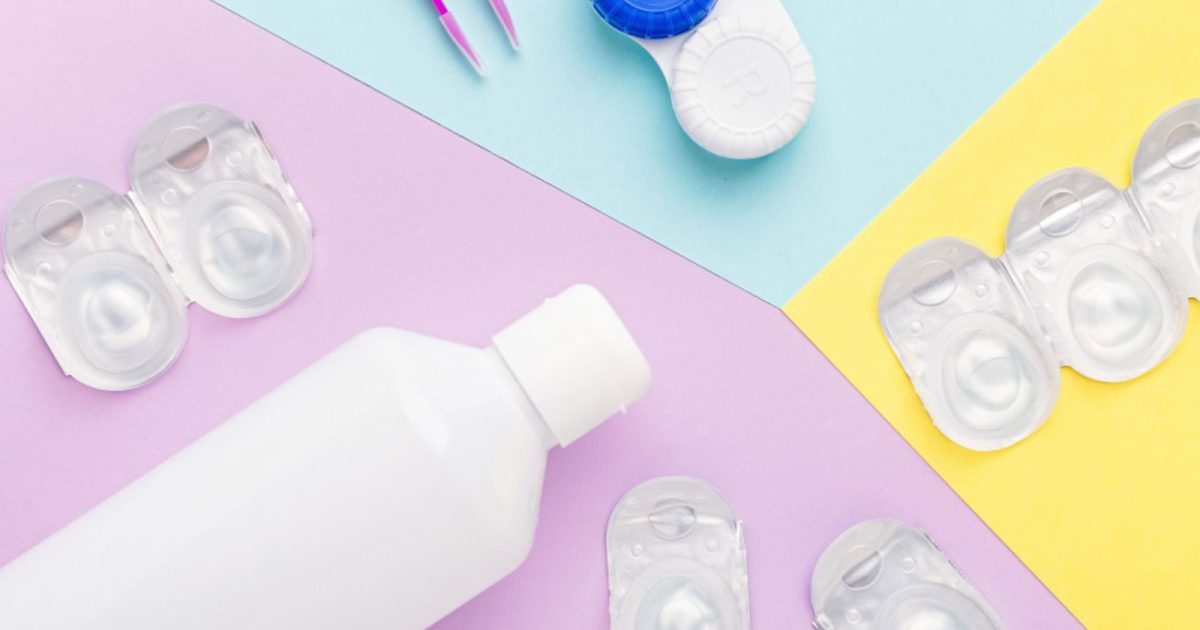 With so many different types of contact lenses out in the market, it can be difficult to know what's right for you. Think of this buying guide as a basic introduction. Ultimately, you'll need the help of an optometrist, such as Chew's Optics from Singapore, to make the right decision.
As contact lenses are designed to sit directly on your eyes, they carry a higher risk of complications if they're not well prescribed or fitted. This applies to both first-time and frequent wearers. The first rule of thumb is to go for a contact lens exam before making your purchase. Do not rely on outdated prescriptions.
Still, it's good to have an idea of what you want. As a seasoned optometrist in Singapore, we've come up with a guide to choosing the right contact lens – as well as a cheat sheet for different needs.
Things to consider when choosing contact lenses
1. Length of wear
Do you need to wear them every day, or just for specific occasions? Do you prefer to wear your contact lens overnight? Certain options allow you to keep them on for several nights, while others can be reused daily for six months. The most popular, however, are dailies, which you can remove and replace every day.
2. Lifestyle preferences
Do you lead an active life? Are you always on the go? If you often find yourself accidentally dozing off at night and forgetting to turn off the lights, chances are, you might have trouble taking care of your contacts on a daily basis. If you're always outside and under the sun, you could benefit from wearing contacts with UV protection or contacts that darken in the sun to reduce glare.
3. EXISTING EYE CONDITIONS
No matter how severe your eye conditions are, it's essential to get a proper examination and prescription for a new pair of contact lenses. Some conditions, for instance, affect the shape of your cornea. The right contacts not only address these conditions, but also prevent further discomfort.
4. Style preferences
Lastly, who says you need to compromise on style when wearing contacts? You might want to stand out with bolder contacts or simply tweak your natural eye colour. Perhaps you're more interested in enlarging the look of your eyes. It's possible to have non-prescription contact lenses too.
For those with a busy schedule
Daily disposables are best for those who are always busy. In fact, they are a popular choice among the masses, thanks to the convenience they provide. These low-maintenance dailies don't ever have to be disinfected or cleaned. You can save yourself the hassle and cost of using bottles of contact lens solutions.
The best part? They're often cleaner as well. Because you start each day with a fresh, new pair of contacts, there's less time for deposits to build up. It's much gentler on the eyes – another major plus if you're prone to eye allergies.
For those with dry eyes
For a more comfortable wear, opt for water gradient contact lenses. They are the most obvious choice for combatting dry eyes because of their high level of lubrication and breathability. You'll worry less about eye irritations, which can also be caused by ill-fitting contact lenses.
Another great option for those with dry eyes, monthly contact lenses provide increased lubrication and higher oxygen permeability. More oxygen means higher breathability, which is the most important ingredient in keeping your eyes looking and feeling healthy and more lubricated. Don't forget to use a hydrogen peroxide-based, preservative-free contact lens solution, best suited for people with dry eyes.
For those with astigmatism
If you have astigmatism, you'll need toric contact lenses. These specialty contact lenses are shaped differently than your average, spherical contacts, which accommodates the abnormal shape of your cornea.
Don't take this to mean that you'll have fewer contact lens options to choose from. On the contrary, toric contacts can also come in the form of dailies, monthlies, coloured, conventional and rigid gas permeable lenses. What you should remember – if this is the only thing you'll remember – is that getting properly fitted for toric contacts by an optometrist is a must. Poorly fitted ones may decrease visual clarity.
For those aged over 40
As you age, you may develop certain eye conditions such as presbyopia (the gradual inability to focus on close-up objects). It's why some middle-aged folks need to hold the newspaper away from them or remove their glasses to read something up-close.
While it's normal to develop presbyopia from the age of 40, there are ways to correct it without the inconvenience of wearing reading glasses. We recommend trying multifocal contact lenses, where existing contact lens wearers will have to make the switch and update their prescription.
They are a step up from monovision contact lenses, where one eye tackles near vision and another eye tackles distant vision. With multifocal contacts, both eyes are optimised for near and distant vision at the same time.
Still have questions about picking the right contact lenses? Drop by our optical shop at Teck Whye, Singapore, and let our optometrists guide you through the process. We recommend starting with an eye examination, so we'll have a clearer picture of the contact lenses that suit you best.
Visit us at 144 Teck Whye Lane, #01-211. We're open daily except for Mondays. Simply walk in or book an appointment here. For further enquiries, contact us at +65 8314 7093.