A Day In The Life Of A Singapore Optometrist
Article by Chew's Optics Specialist. 31 July 2023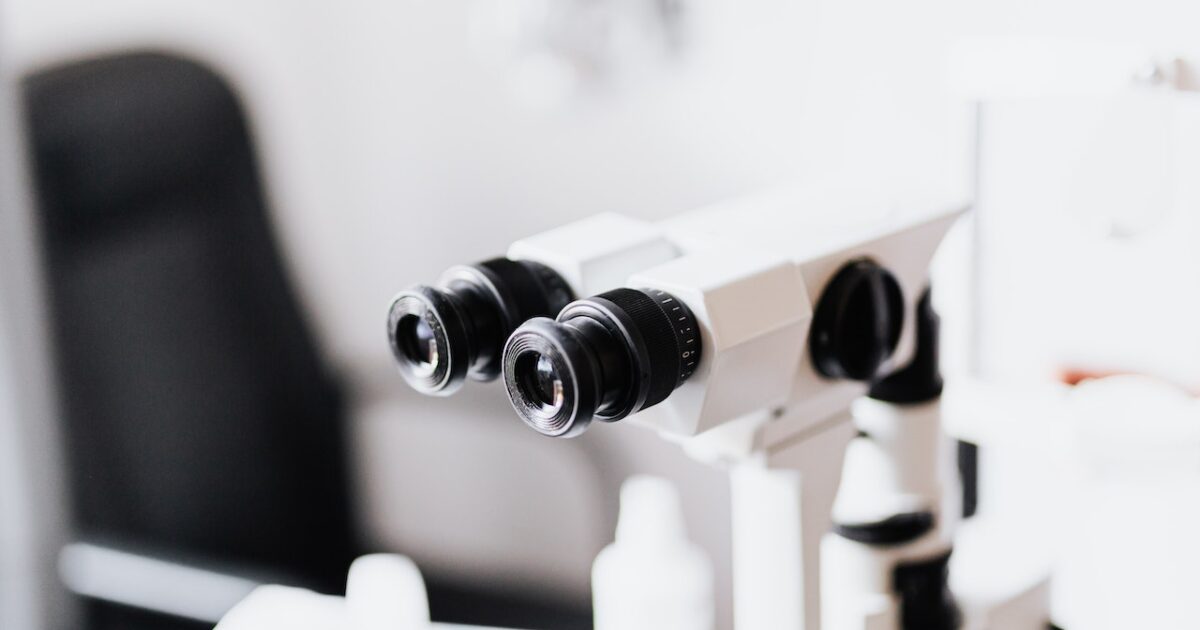 When we think about jobs in healthcare, we probably have a good idea of what doctors and dentists do. But what about eye doctors – or more specifically, optometrists?
We already know what optometrists do in terms of dictionary definitions: They are healthcare professionals who are certified to perform comprehensive eye examinations and vision tests, prescribe glasses and contact lenses, and screen for common eye diseases.
But what is it actually like to be an optometrist? Jack Lok, an experienced optometrist who runs Chew's Optics in Singapore, has answers.
We sat down with him for a quick conversation to get a glimpse of what it's like to take care of people's eyes for a living.
5 questions with a seasoned optometrist in Singapore
Let's start with a day in your life. Can you describe a typical day at work for you?
As an optometrist at Chew's Optics, every day is different because of the different customers that step into our store. Different people have different needs. But if I were to describe an average day at work, it would probably look something like this: I'm at the optical shop at Teck Whye from 9.30am till about 8pm every day, except Mondays. If there aren't any customers, I'll spend my morning placing orders for any spectacle lenses and contact lenses that our customers have ordered. I'll also sort and dispense contact lenses whenever they arrive from the distributors.
After a while, customers may start coming into the store. Some of them are looking to adjust or repair their glasses. Some of them simply drop in to collect their spectacles and contact lenses. I'm there to attend to all these things. I also conduct eye exams for customers, which includes screening for eye health disorders, screening for any abnormalities that arise from wearing contact lenses, and prescribing the power of glasses or contact lenses.
Every now and then, I'll get customers who are first-time contact lens wearers, and I'll take the time to teach them everything they need to know to use and care for their contacts. There are also customers who need help figuring out what the best frames and lenses are for them. I personally enjoy the process of assisting these customers because I get to connect with them through asking about their lifestyle, habits and preferences. Besides being able to get to know them better as individuals, it also helps me to understand the kind of products that would fit best into their lives.
When I'm not working at the optical store, I attend various optometry-related courses and seminars to keep myself updated on the latest techniques and technologies. I spend a lot of my free time learning and upskilling myself as an optometrist, so that I can be the go-to eye health expert for any customer who walks through our doors.
Tell us your favourite memory in the years you've spent working as an optometrist.
Someone once came into our store for an eye health screening. It was just a routine check-up, but as we conducted the screening, we noticed that there was some bleeding at the back of her eye with a sudden drop in vision. So we immediately referred her to an eye specialist, with whom she sought treatment. A few months later, she came back to our optical shop to thank us for saving her sight!
Imagine what would happen if she hadn't dropped in that day for a screening. When I'm asked about the importance of getting your eyes checked, my mind would always come back to this story. And it was really sweet of the customer to take the time to thank us in person too. It really warmed my heart, and made me happy to know that she was no longer at risk of losing her eyesight.
What is the toughest part of your job?
To be honest, the toughest part of my job as an optometrist is dealing with impatient customers. Some customers want things to be done fast. But with things like doing a comprehensive eye examination, it takes time to perform. It is not a fast service.
Some eye tests are also slightly more complicated than others, so it's important for us not to rush through them. We really take pride in providing high-quality services to all by paying attention to details. At the end of the day, we want our customers to be able to enjoy clearer vision, and in turn, enjoy living their lives too.
"I spend a lot of my free time learning and upskilling myself as an optometrist, so that I can be the go-to eye health expert for any customer who walks through our doors."
What is one life lesson you've learnt from being an optometrist?
Someone once said this to me. Price is what you pay. Value is what you get. This is the biggest thing I've learnt through my time as an optometrist. You are not just paying for a product, but also the experience and expertise that come with it.
Being happy with healthy eyesight is worth much more than a pair of spectacles or a set of contact lens.
If you could only choose one piece of eye health advice to share with everyone, what would it be?
It's really hard to choose just one piece of advice because so many aspects of eye care is important. First of all, you only have one pair of eyes, so cherish your sight. Make sure to go for regular eye health screenings, so that if you've started to develop any eye conditions, your optometrist will be able to detect them early.
At the same time, if you already have a prescription, you can get your optometrist to update it because your eyesight may change over time. For contact lens wearers, you should get your contact lens prescription checked regularly too.
And finally, always remember that prevention is better than cure. That means wearing sunglasses with 100% UV protection whenever you're under the sun, and taking regular eye breaks by looking afar after doing lots of near work.
Meet the man behind Chew's Optics in person.
Got more questions of your own for Jack, our head optometrist? Drop by our optical shop at 144 Teck Whye Lane, #01-211, Singapore. We're open daily except Mondays. While you're here, why not schedule a comprehensive eye exam for yourself? We also stock a wide range of stylish sunglasses and spectacles, in case you're in a shopping mood.
For further enquiries, reach out to us on WhatsApp at +65 8314 7093.