How to find cheap but good-quality spectacles in Singapore
Article by Chew's Optics Specialist. 17 October 2022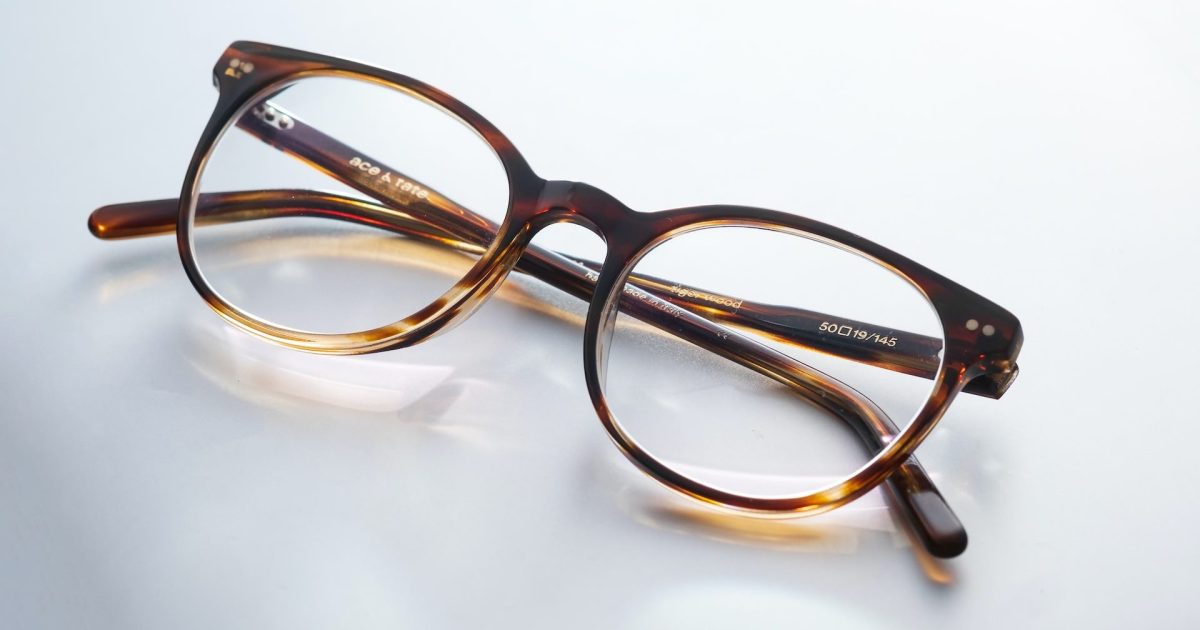 The purpose of buying spectacles is a largely practical one – to help us see clearer.
But that doesn't mean you should underinvest in them, settling for the cheapest frames and lenses you can find in Singapore. Neither should you overinvest and spend hundreds on a pair of glasses that may appear fancier, but doesn't come with additional health benefits.
At least for the average shopper, the best thing to do is to strike a balance. Your glasses should, first and foremost, address your vision problems. They should preferably be durable and well-made too, without costing a fortune.
Learn how to pick out spectacles that score high in terms of both quality and value for money in this guide.
5 tips for buying affordable but good-quality glasses in Singapore
Tip 1: Don't buy designer brands
Designer frames are all significantly marked up because of their brand name. But they're most likely manufactured by the same company – Luxottica, an Italian corporation that controls about 80% of all major global eyewear brands (according to Forbes) from Prada to LensCrafters.
This has resulted in massive price gouging. You could potentially be paying $100 more for glasses that can be made for half the price. Unless you can afford it, try not to buy into the hype of designer brands. There are cheaper spectacle alternatives around that can be just as well-made as their more expensive counterparts.
Tip 2: Get UV-protected spectacles
Quality isn't just about the stylishness and durability of the frames. It is also about the lenses. In short, you should be asking: Are your spectacle lenses going the extra mile for you? A good-quality pair of spectacles should offer an abundance of practical benefits, beyond helping you see clearer. It should be able to help keep your eyes in tip-top shape in other ways.
For instance, getting 100% UV-protected lenses (also known as UV400 lenses) for your spectacles will help protect you against the dangers of UV exposure. These harmful rays don't just affect the skin, they can increase your risk of developing cataracts, corneal inflammation and eye cancer as well.
On top of being out in the sun, you might spend a lot of time in front of computers too. In this case, you can go for anti-blue ray lenses. These are also equipped with UV protection, while blocking out the blue light that comes from digital devices.
Tip 3: Look out for in-store promotions
Keep an eye out for optometrists in Singapore such as Chew's Optics that offer in-store promotions. For certain spectacles, the difference between "expensive" and "affordable" might just be a good discount.
For Chew's Optics, you'll have to make your way to our optical store to access these lowered prices. Don't miss out on them just because online shopping has the upper hand when it comes to convenience. What's more, being able to touch and try out different frames will help you discern the quality of each product.
Tip 4: Get a comprehensive eye exam
To get more bang for your buck, consider getting an eye exam along with your spectacles. Chew's Optics offers package deals that include spectacle frames, lenses and a comprehensive eye exam for a single, affordable price.
Additionally, an eye exam allows you to make sure your prescription is up-to-date, and that you haven't developed any new eye conditions. You can be sure that the lenses of your new spectacles are fitted perfectly to you.
Tip 5: Reuse your frames or lenses
Finally, the trick to getting good-quality spectacles without blowing your budget is maintenance. Once you've found a good pair, try to keep it in good condition. Remember to store your spectacles in a hard case at all times. This is the best way to prolong the lifespan of your frames and lenses (whether branded or non-branded).
If your frames remain in mint condition, you can stick with them for years – only updating the lenses when your prescription changes. Accidentally broke your frames? Head over to Chew's Optics to get it repaired for an affordable price.
Where to get cheap but good-quality spectacles in Singapore
You can find spectacle frames of all styles, textures, colours and price ranges, as well as a variety of specialised lenses that protect against UV rays and blue light at Chew's Optics.
Your neighbourhood optical one-stop shop also carries eye drops and sunglasses, and offers eyewear repair services. The best part? You can rely on Chew's Optics' optometrists to provide thoughtful advice on choosing the right spectacles that can last a lifetime.
Visit us at 144 Teck Whye Lane, #01-211. We're open daily except for Mondays. For further enquiries, contact us at +65 8314 7093.