Top 3 Secrets of Acuvue Define's Stylish And Comfortable
Contact Lens in Singapore
Article by Chew's Optics Specialist. 16 June 2020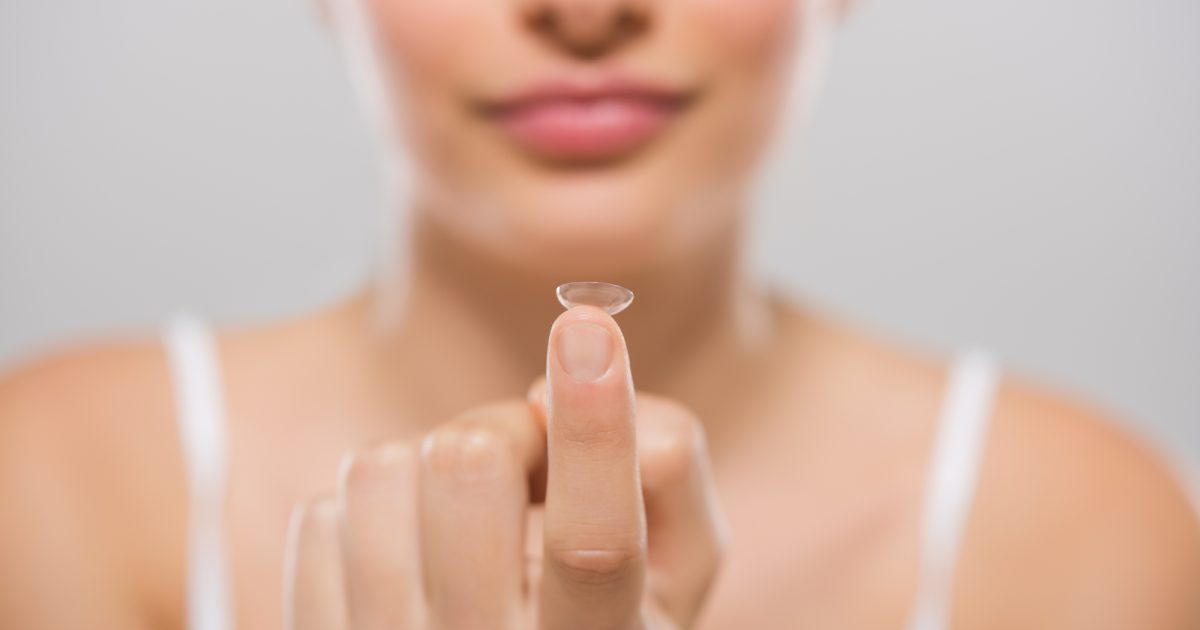 The Acuvue Define series is one of Acuvue's most widely known contact lenses in Singapore. Loved by many, these daily soft lenses were created to accentuate, not hide the natural eye beauty.
They help define the natural beauty of the eye
Some people may put off trying eye-enhancing contact lenses for fear that they may look too artificial. However, with Acuvue Define, there will be no such issue as these lenses are designed to bring out the beauty of each individual's eyes, instead of covering it up. These lenses are carefully created with translucent layers to add depth to the eyes — similar to contouring. In essence, they help to highlight and enhance the best features of our eyes.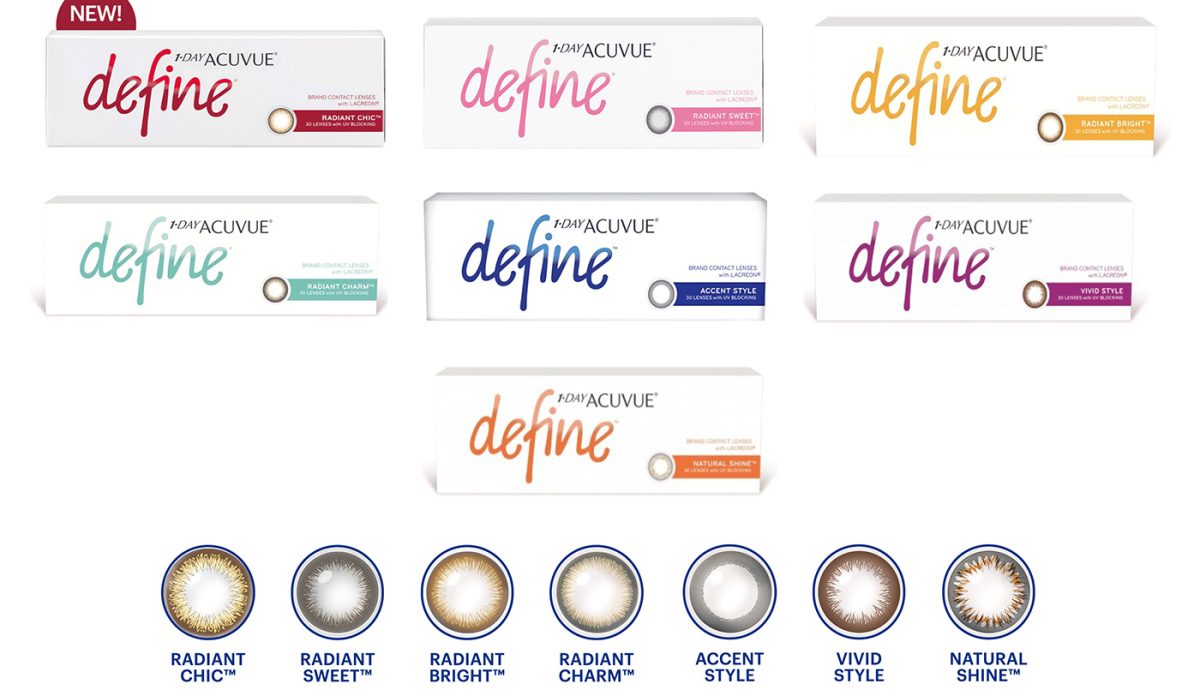 You can subtly change your look with a wide range of designs
Acuvue Define lenses are a great and easy way to spice up your whole look. Each design blends seamlessly with one's unique iris pattern to produce a personalised look. With seven designs to choose from, the possibilities are endless!
RADIANT CHIC for a cool, bold and charismatic look
RADIANT SWEET for a sweet endearing look
RADIANT BRIGHT for a bright captivating look
RADIANT CHARM for a deep enchanting look
ACCENT STYLE for an elegant look
VIVID STYLE for a vibrant look
NATURAL SHINE for a sophisticated look
They're engineered for maximum comfort and protection
Another issue some may face with other contact lenses is that they tend to make the eyes dry. Acuvue Define, however, is different because it is made with Lacreon technology. This special technology permanently embeds a water-holding ingredient, similar to that found in natural tears, providing up to 20 hours cushion of moisture for exceptional comfort. With beauty wrapped in comfort technology, pigments are safely enclosed between two layers of lens material to prevent direct contact with the eyes. In fact, it is one of the only few eye-enhancing lenses that come with such high-end technology that provides such comfort and moisture.
Start your contact lens journey with Chew's Optics
After reading this, you're probably eager to try a pair of contact lens for yourself. If this is your first time, you should get your eyes checked with a professional. Here at Chew's Optics, our experienced optometrists will teach you all you need to know about lens care, like using a disinfecting solution and how to remove your contact lenses. Get in touch with us to find out more about our services. You can also learn more about our contact lenses here.
Trendy glasses for your rest days
Contact lenses are cool, but it isn't healthy to wear them every day! For the safety and health of your eyes, experts recommend taking at least one to two rest days from wearing contact lenses a week. Don't worry though, you can still look fashionable with glasses! Chew's Optics carries a wide range of trendy glasses to keep you looking stylish always. Discover the many popular brands we carry here. With Chew's, you can always protect your eyes and look good at the same time.